YOUR FITNESS JOURNEY
When it comes to fitness, everyone is different. Through a fitness assessment, our certified trainers will get to know you and your goals and evaluate your mobility, movement and more. From there, our trainers will create a customized program, customized homework as well as dietary assistance and planning. Our trainers are dedicated to helping you reach and exceed your goals.
GET STARTED
Start with a Fitness Assessment.
Give us a call, send an email, fill out this form, or visit us to get started!
(415) 525-4364
TRAIN ANYWHERE
Indoors at the Gym
Our indoor gyms are open at the Fairmont Hotel, Hayes Valley and Inner Richmond locations with limited capacity. See locations.
Outdoor Gym
Get some fresh air paired with stunning views at our exclusive rooftop gym at the Fairmont Hotel! Learn more.
In the Park
Our trainers will bring the equipment and meet you at a park near you! Give us a call to find out more.
Virtual
Workout from the comfort of your own home and work with your trainer over a video call!
Meet our Trainers
NASM Certified Personal Trainer
CPR/AED Certified
Areas of Specialty:
Strength & Conditioning
Functional Training
Circuit training
TRX
NASM, Certified Personal Trainer
Associates Degree in Science, Behavioral Science
Areas of Specialty:
Postural Correction
Weight Loss & Maintenance
Core Strength Training
Corrective Exercise
Bachelor's Degree in Physical Education & Recreation
TRX Suspension Trainer
NASM, Certified Personal Trainer
Areas of Specialty:
Injury Recovery
Kick Boxing
HIIT & Circuit Training
Muscle Development
B.S. Exercise Physiology
NASM, Certified Personal Trainer
Areas of Specialty:
Strength & Conditioning
Corrective exercise
Bodybuilding & weight loss
Functional Training
NASM, Certified Personal Trainer
UCLA Bruin Fitness Leadership Program
Areas of Specialty:
Athletic Training
Functional Movement
Bodybuilding/Muscle Mass Growth
Strength and Conditioning
NASM, USA Basketball
Areas of Specialty:
Sports Specific Training
HIIT & Metabolic Conditioning
Muscle & Strength Building
GVT Programming
NASM, Certified Personal Trainer
Areas of Specialty:
Muscle Gain
Strength Training
Weight Loss
Accountability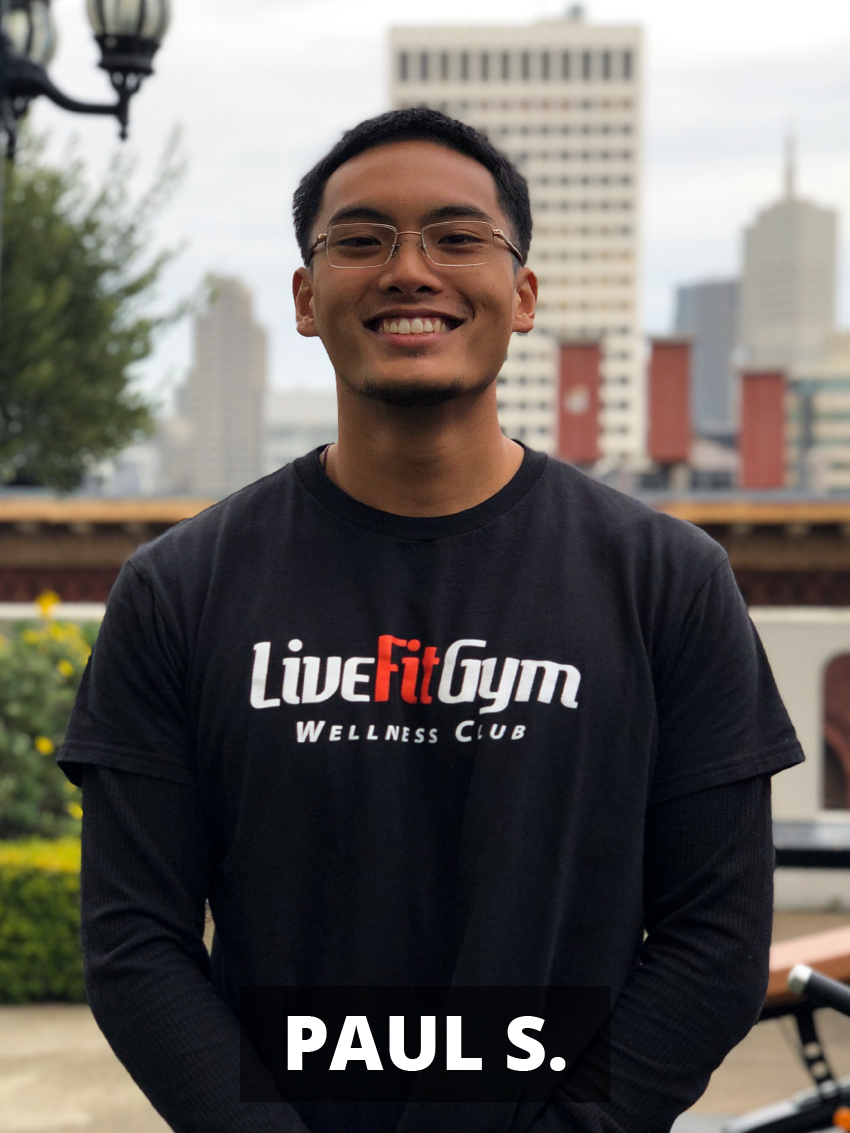 Bachelors of Science in Kinesiology
CPR/AED Certified
Areas of Specialty:
Strength & Conditioning
Preventative Exercise & Injury Recovery
Functional movement
Circuit training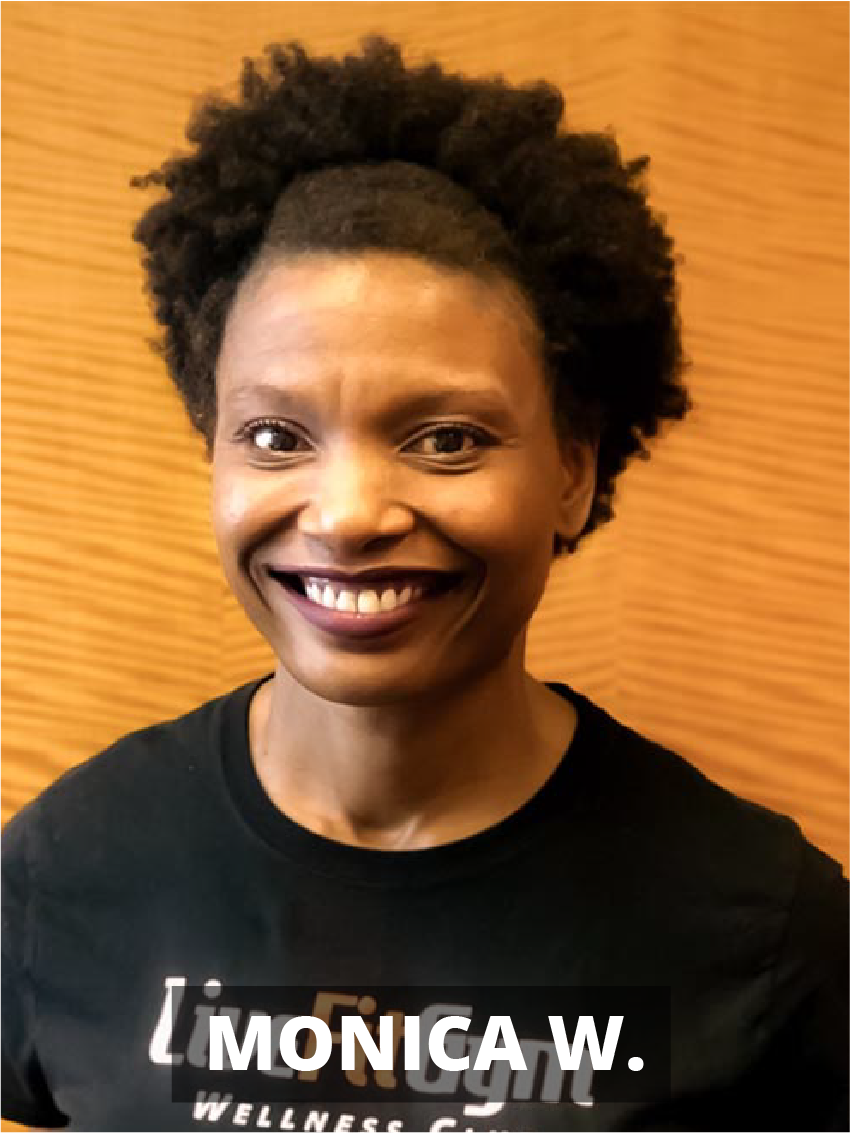 NASM, Certified Personal Trainer
NASM, Corrective Exercise Specialist
Areas of Specialty:
Circuit & HIIT Training
Functional Movement
Core Strengthening
Corrective Exercise
NAFT, Certified Personal Trainer
Areas of Specialty:
Muscle Gain
HIIT
Weight Loss
Mind/Muscle Relationships through Movement
NASM, Certified Personal Trainer
CPR/AED Certified
Areas of Specialty:
Sports Performance
Corrective Exercise
Functional movement
Mind-body conditioning
ASM, Certified Personal Trainer
Bachelor of Science, Exercise Science
Areas of Specialty:
Exercise Mechanics
Rehabilitation Training
Weight Training
Circuit Training
Weight Management
PTA Global Level 1 Certified Personal Trainer
Active IQ Level 2 & 3 Certified Personal Trainer
Areas of Specialty:
Strength Training
Functional Training
Stretching and Mobility
Weight Loss
ASM, Certified Personal Trainer
Bachelor of Science, Exercise Science
Areas of Specialty:
Exercise Mechanics
Rehabilitation Training
Weight Training
Circuit Training
Weight Management
Action CPT (NCCA Accredited), Advanced Nutrition Certification, Group Exercise Certification
Areas of Specialty:
Boxing/Kickboxing
Full Body HIIT
Strength Endurance
Circuit Training
Calisthenics